Published on : 03 April 2012 at 19:47 UTC
OEM Customizer is a program that allows you to modify the OEM informations in Windows XP, Vista, 7, 8, Server 2003, Server 2008, Server 2008 R2 and Server 2012 (in 32 and 64 bit).
Here is the program in differents versions of Windows.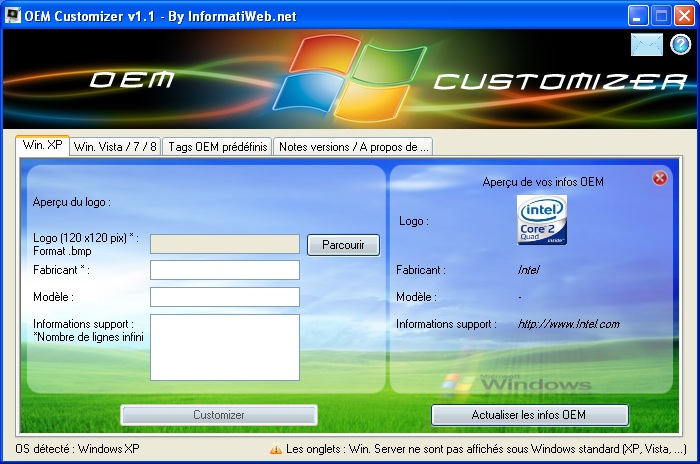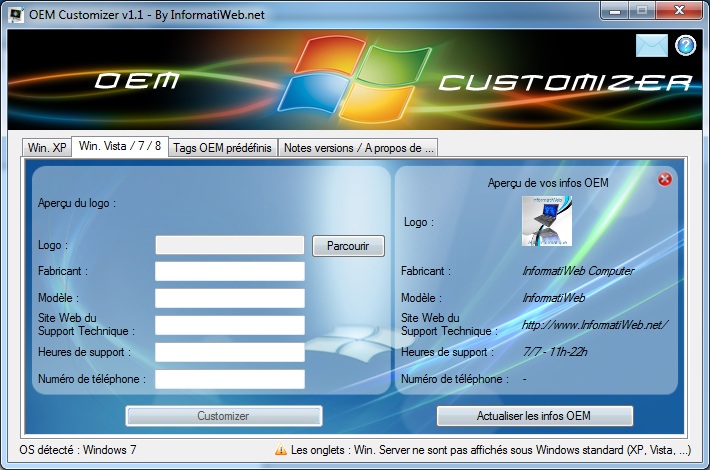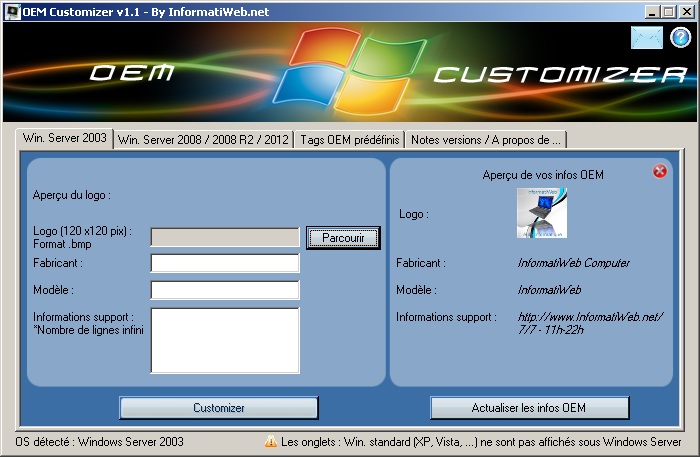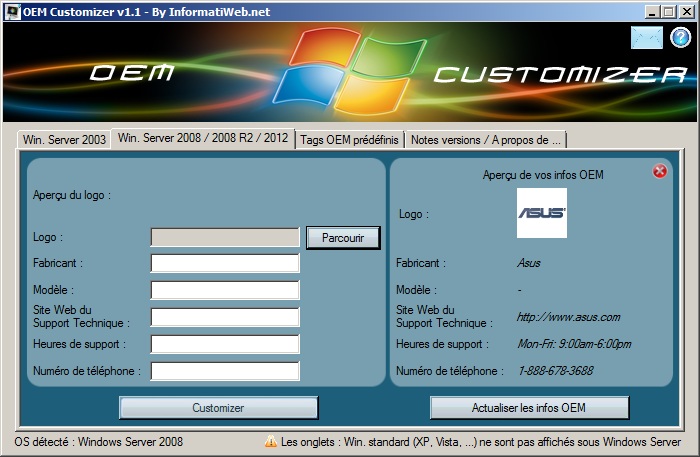 50 tags OEM integrated since version 1.1.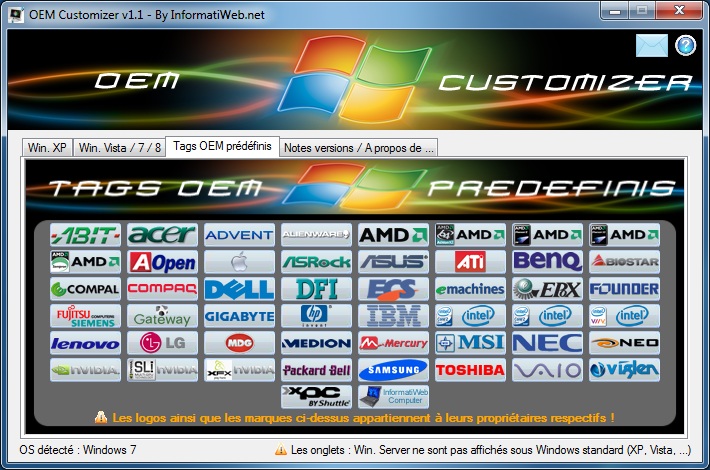 And "Notes versions / About ..." tab.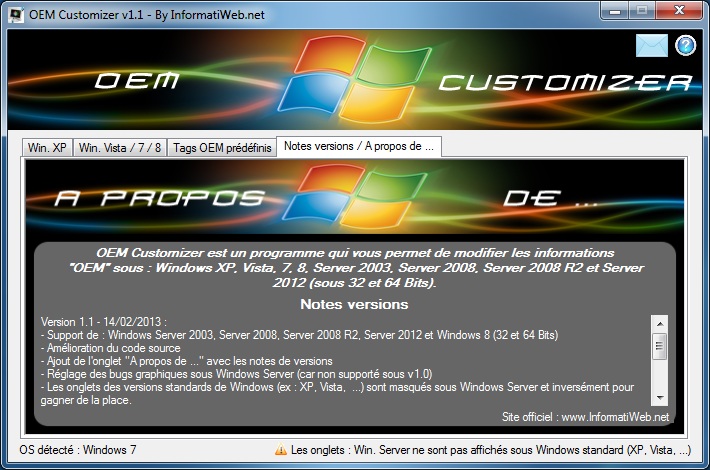 Release Notes
Version 1.1 - 14/02/2013 :
Support : Windows Server 2003, Server 2008, Server 2008 R2, Server 2012 and Windows 8 (32 and 64 Bit)
Improvement of source code
Adding the "About ..." tab with the release notes
Fixed graphic bugs under Windows Server (because not supported in v1.0)
Tabs standard versions of Windows (eg XP, Vista, ...) are hidden in Windows Server and vice versa to save space.
Includes 50 Tags OEM applicable under all versions of Windows supported by OEM Customizer. You can also find ours "InformatiWeb Computer" tag.
Possibility to delete OEM informations
Version 1.0 - 03/04/2012 (217 downloads)
Version Detection Automatic Windows
Support for XP, Vista and Seven versions (32 and 64 Bit)
Our video of OEM Customizer v1.0 on Facebook
OEM Customizer 1.0

Vidéo de notre programme "OEM Customizer" disponible sur notre site :Français : http://www.informatiweb.net/vbnet/2--oem-customizer.htmlEnglish : http://us.informatiweb.net/vbnet/2--oem-customizer.htmlConseil : Cliquez sur "HD" et affichez la vidéo en plein écran pour une bonne qualité d'image.

Posted by InformatiWeb on mercredi 27 mai 2015
This software has been published on our two forums on Windows (Vista World and Seven World).
Download

Downloaded 1754 times
Antivirus scan : No virus detected
System requirements