Published on : 21 December 2013 at 20:18 UTC
You have authorized one or more applications before and you want to delete ? Nothing more simple, simply click on the little gear

in the top right then click "Account".
Then click on "Applications" in the left menu and then click on the little cross in front of the application to remove.
Note : If you do not find the application in question in the list, click on the link "View all applications" at the bottom of the list.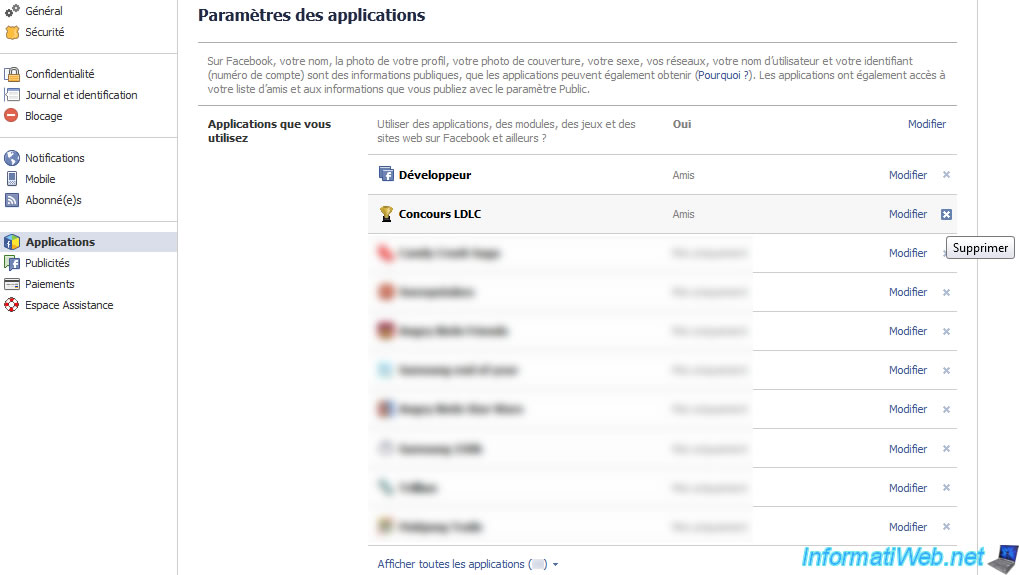 Then, Facebook will ask you to remove everything that the application has been made ​​on your account and then delete it completely.
If it was a malicious application, we recommend that you check this box to delete spam before it would be published on your wall ..
Note : LDLC is NOT a malicious application. This is a really nice site selling hardware. He often contests via Facebook to save hardware, hence the presence of this application in our account. We invite you to like their Facebook page for a chance to win.