Published on : 26 January 2014 at 13:25 UTC
You no longer use your Twitter account and you want to remove, nothing more simple. Click the gear at the top of the page and click on "Settings".
Then click on "Account" in the left menu.

Then you will find a link "Deactivate my Account" at the bottom of this page.
Then type your password to confirm that it's you.
As Twitter indicated you, your account is now disabled and will be deleted in 30 days.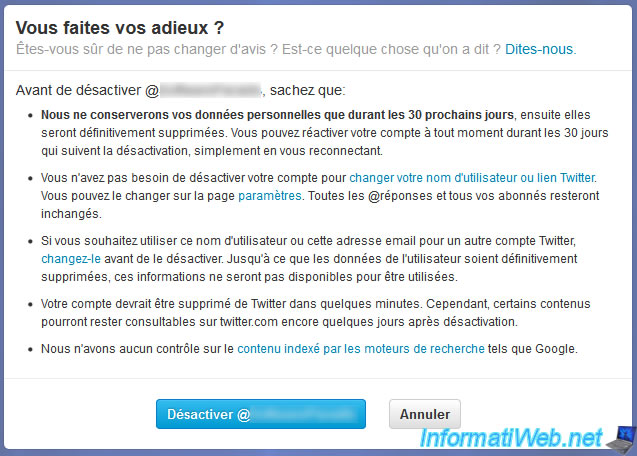 If you wish to cancel the deletion, simply log in to your account (as shown in the image below).