Published on : 09 August 2019 at 13:55 UTC
Unlike its competitors (including : VMware Workstation), VirtualBox still allows you to virtualize Windows XP without problems (up to SP3).
Indeed, for VMware Workstation, you must use an older version of this virtualization solution to continue to virtualize it.
For VirtualBox, this isn't a problem, as you will see in this tutorial.
In this tutorial, we will use VirtualBox 5.2.8.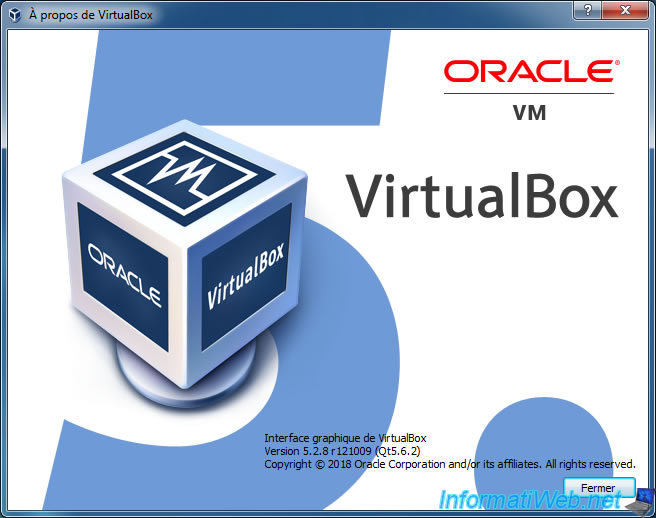 Create a virtual machine by selecting :
Type : Microsoft Windows
Version : Windows XP (32-bit)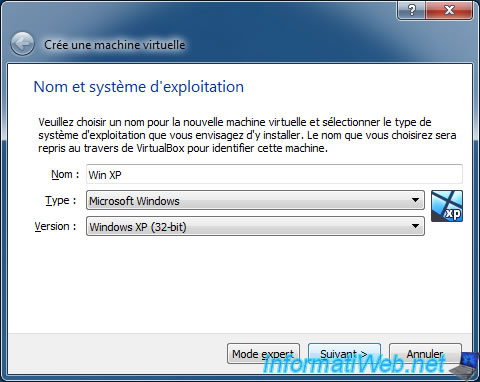 Specify at least 512 MB RAM (which is recommended and sufficient to run XP smoothly).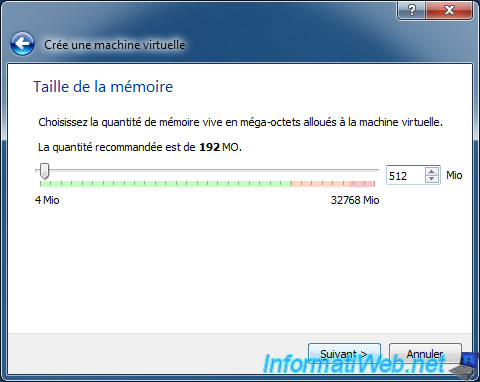 Specify the desired size (depending on what you want to install in this virtual machine).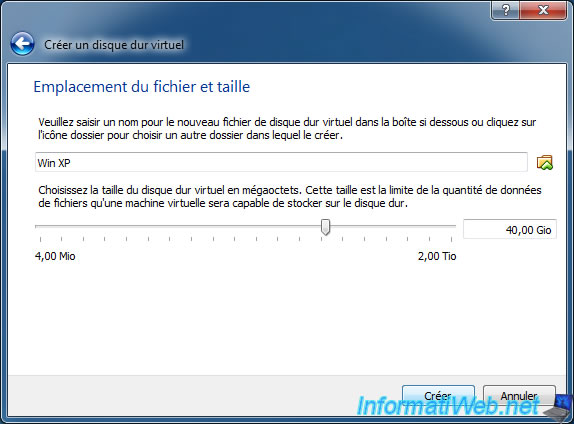 Start the virtual machine.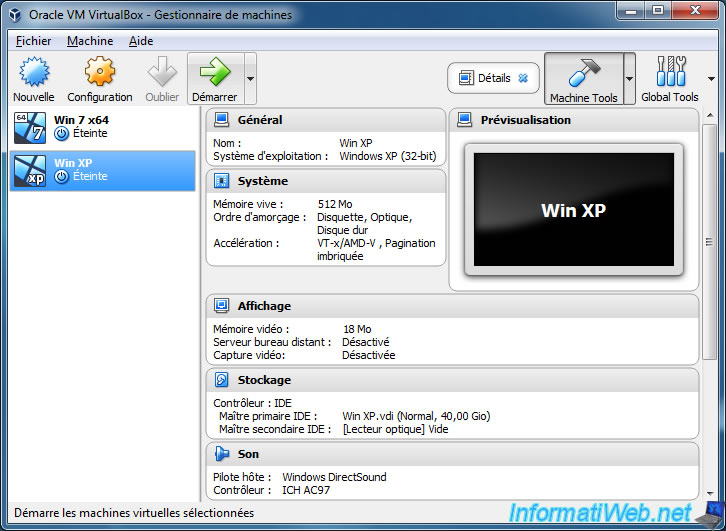 After starting the virtual machine (and only at its first start), a "Select start-up disk" window will be displayed.
Click on the small icon representing a folder and select an iso of Windows XP (home or pro, with or without service pack).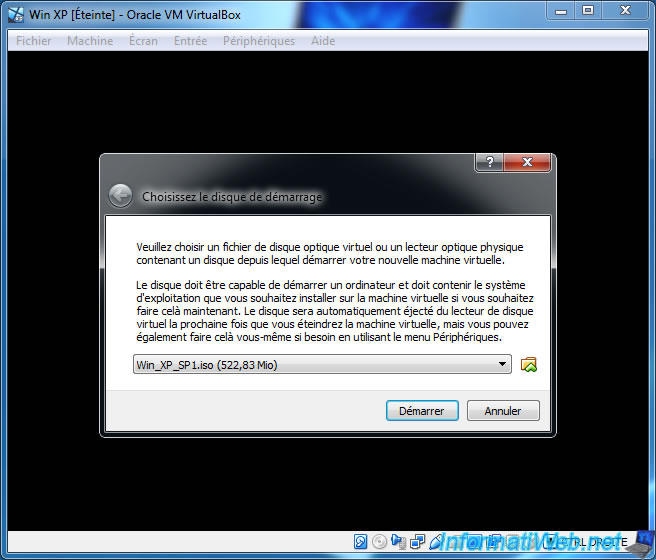 Install Windows XP normally.
If needed, refer to our tutorial : Windows XP - Formatting and reinstalling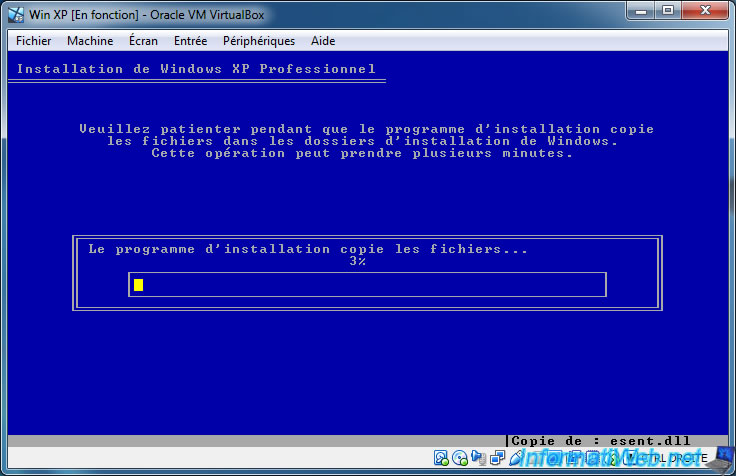 Once Windows XP is installed, don't forget to install the virtual machine drivers by inserting the CD image of the guest additions.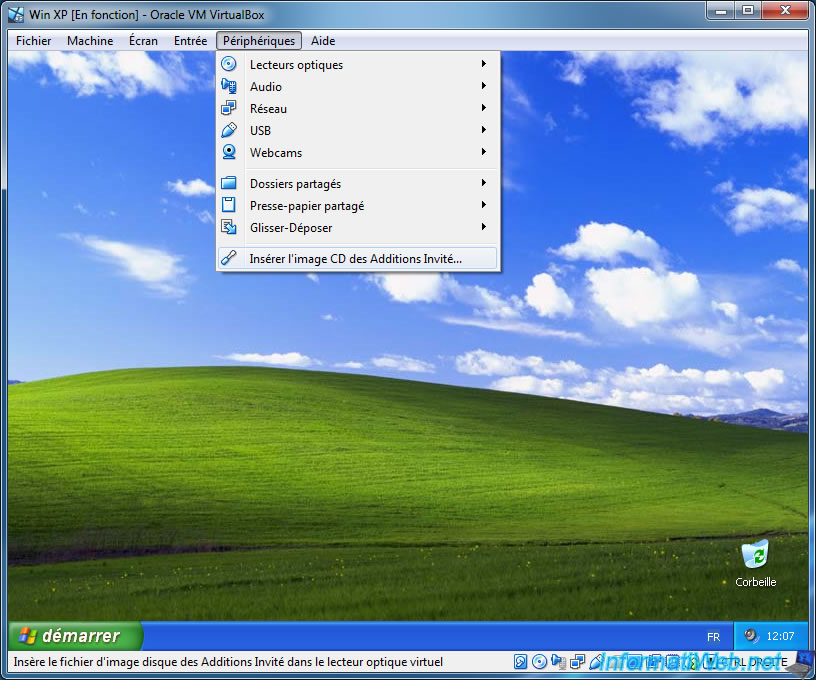 During the installation, several drivers will be installed.
Click "Continue" to install each driver.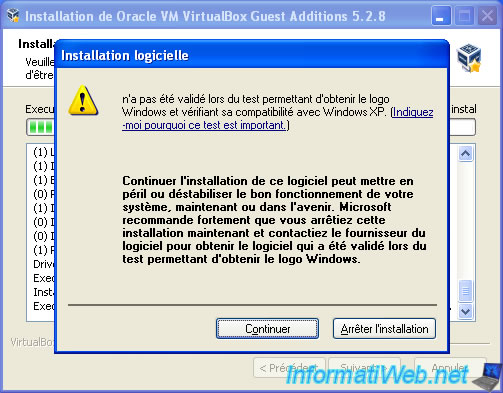 To improve compatibility with different programs, we recommend that you install service pack 3 (available on the Microsoft website).
Note : the service pack 3 may require a little more RAM. If you are limited in RAM, then install only the service pack 2. Note that service pack 3 can be installed directly without installing the previous service packs.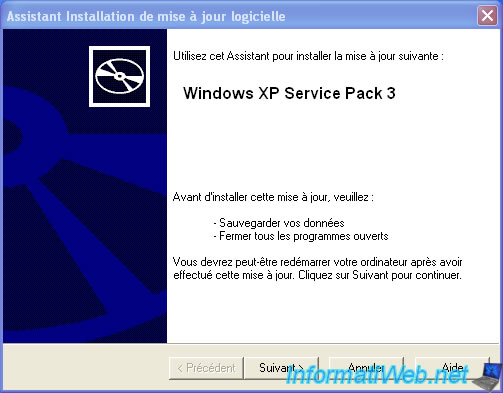 Windows XP is now in SP 3.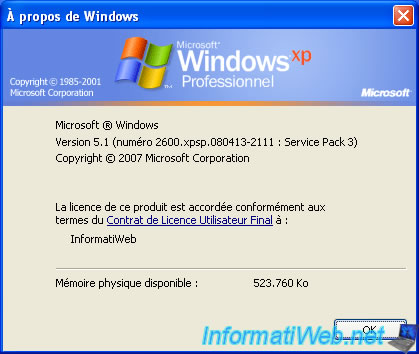 And you also get the firewall and security center of Windows XP SP2.