Published on : 23 June 2018 at 17:43 UTC
In Windows 10, it's possible to share folders in a public way, but also in a secure way (by hiding and/or protecting them with a username and password).
1. Set up a workgroup
Before you can share folders on Windows 10, you must first create a workgroup and move your PCs into it.
To do this, open the Windows file explorer and right-click "Properties" on "This PC".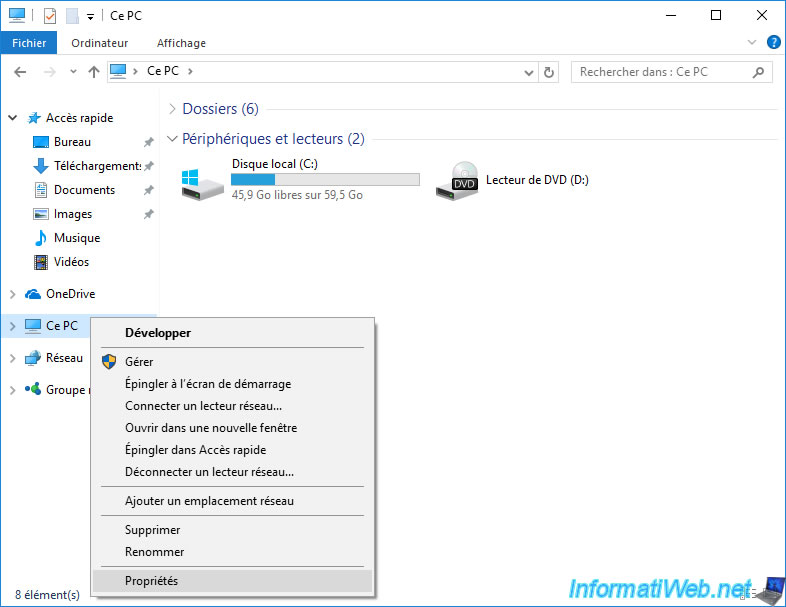 The "basic information avout your computer" window is displayed.
Click on the "Change settings" link.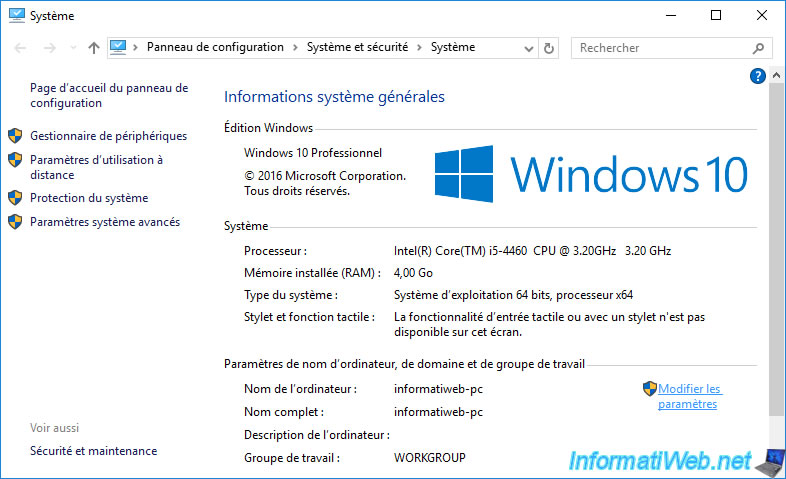 In the "Computer Name" tab, you will see again the name of your computer and in which workgroup it is.
To edit these informations, click "Change".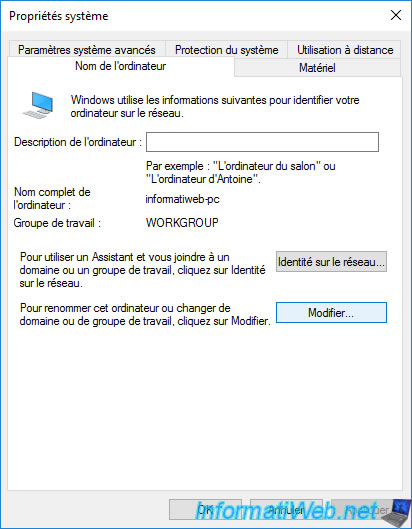 Change the name of your computer and its workgroup if necessary.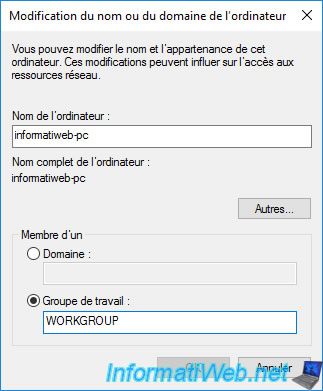 Do the same on the other computers on the network.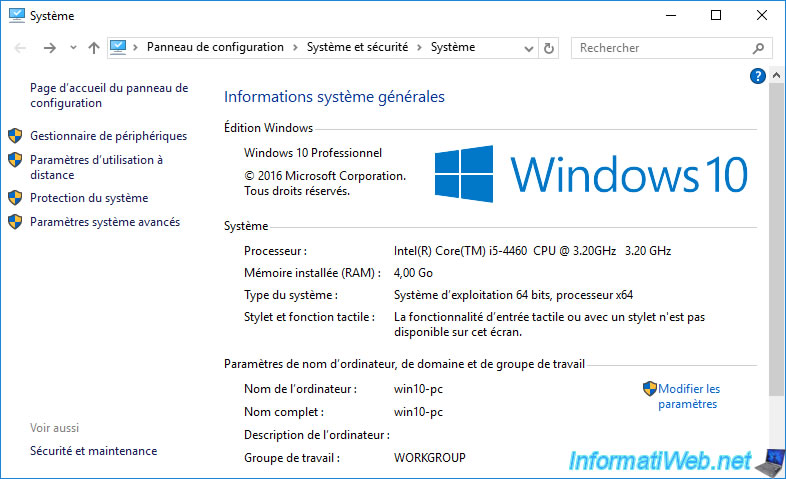 2. Disable Windows auto sleep
By default, Windows is set to go to sleep automatically from a moment.
This may make your shared folders inaccessible if you don't use the PC on which your files are stored.
To begin, open the start menu and type "Control Panel". Then, start the program of the same name.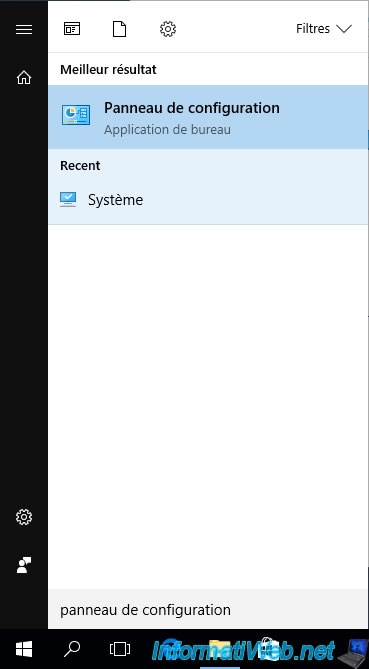 Click "Change when the computer sleeps".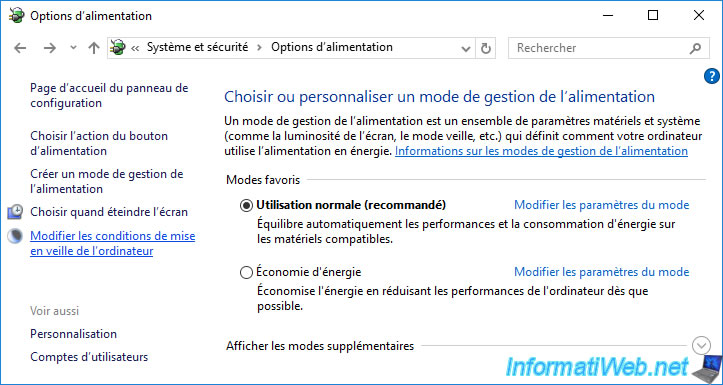 Select at least the "Put the computer to sleep: Never" option.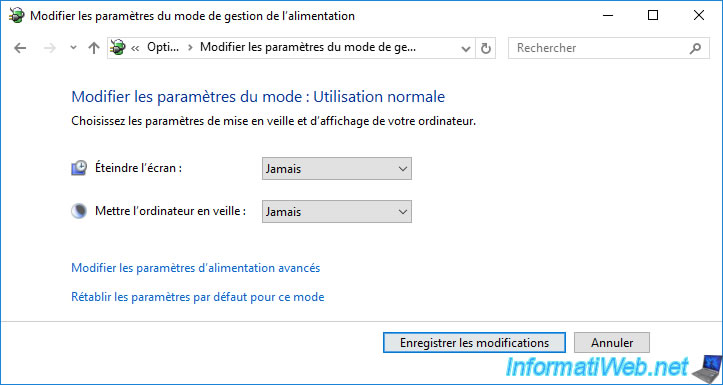 3. Enable and allow file sharing
To enable file sharing, right-click on the "Network" icon and click "Open Network and Sharing Center".

Or open the Control Panel and go to : Network and Internet -> Network and Sharing Center.
Then, click on "Change advanced sharing settings".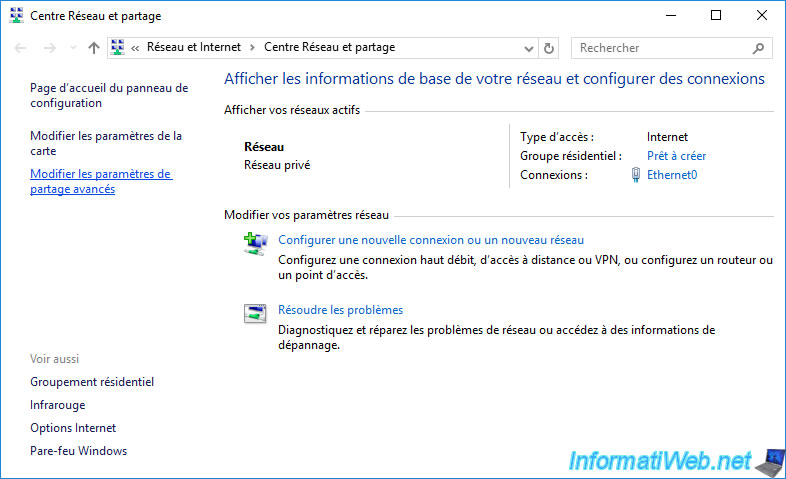 Select the options "Turn on network discovery" and "Turn on file and printer sharing".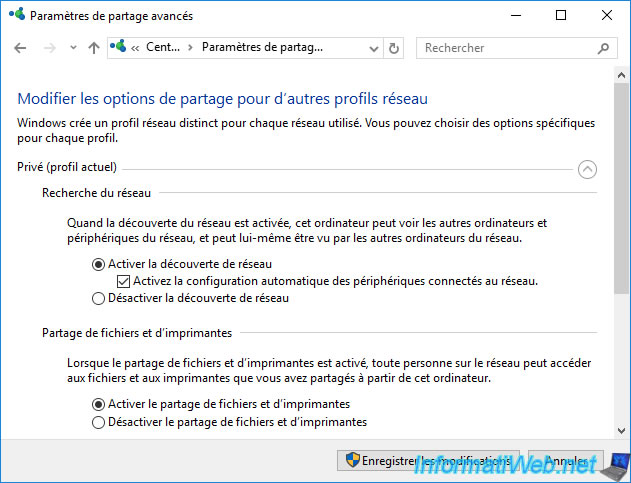 In the "All Networks" section, also select the option "Turn off password protected sharing".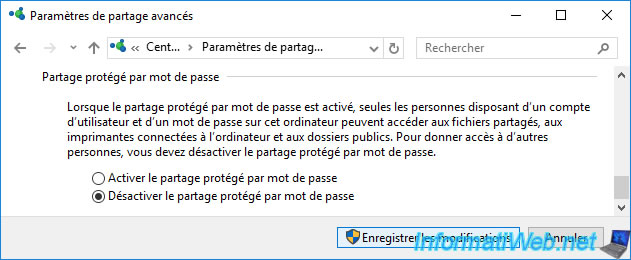 In the firewall settings, check if the "File and Printer Sharing" feature is allowed for private networks.
Note : to access this list, go to Control Panel -> System and Security -> Windows Firewall -> Allow an app or feature through the Windows Firewall.