Published on : 03 November 2018 at 10:37 UTC
A little later, you will receive a "Domain Transfer Request for [domain name]" mail in English from your former provider (LWS in our case) with a link on which you will have to click to approve or reject the transfer of your domain .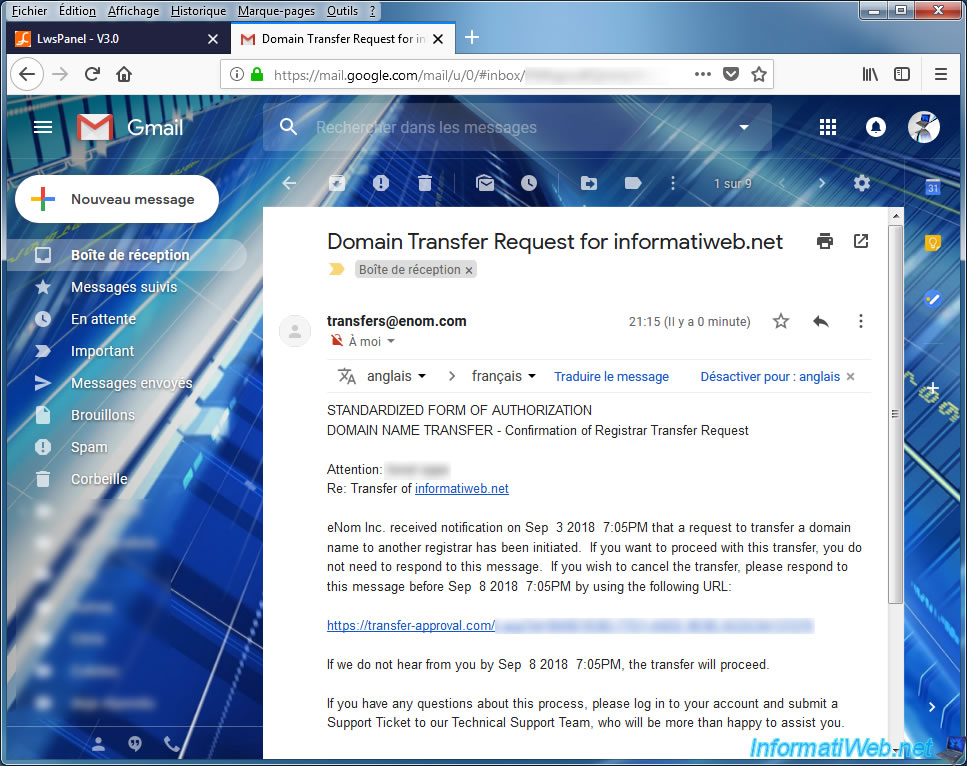 You will be redirected to a "weird" site where you will have to select the "I Approve - Please transfer [domain name] ..." option, then click on the "SUBMIT" button.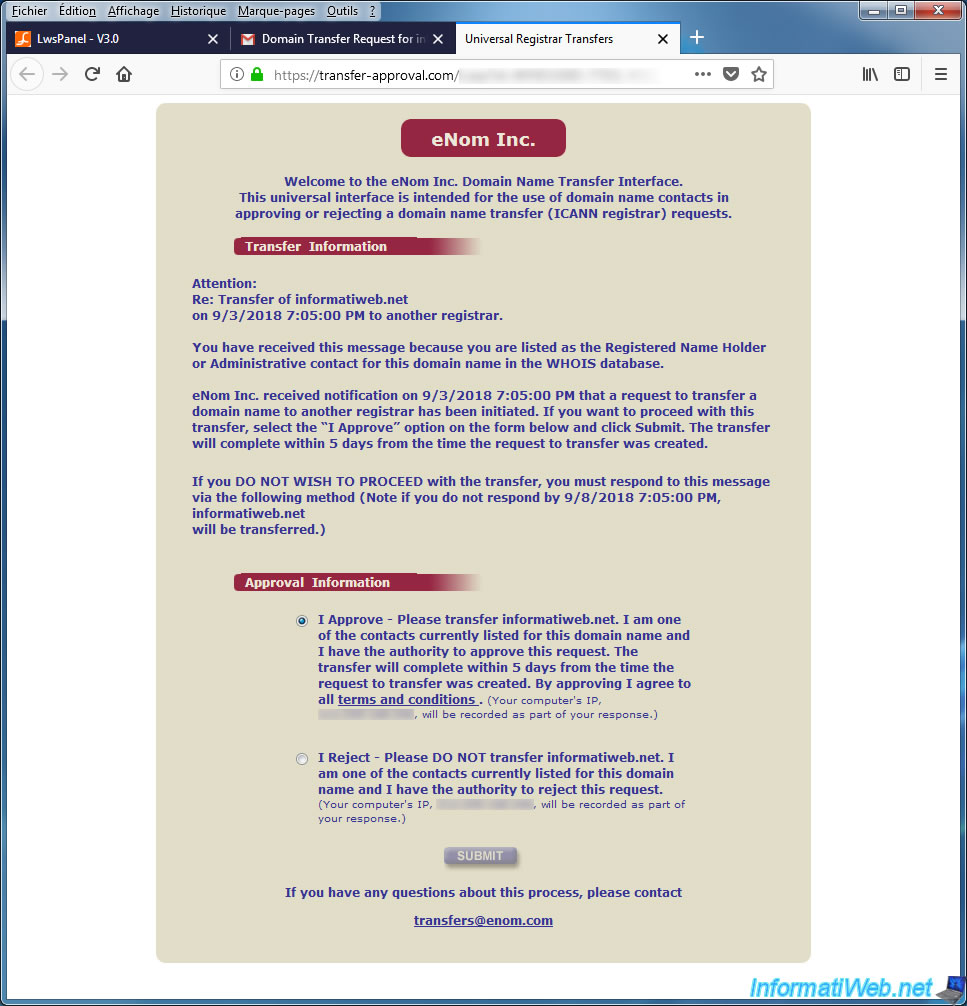 The "Thank you, your response to this request has been recorded" message will be displayed.
You can leave this page.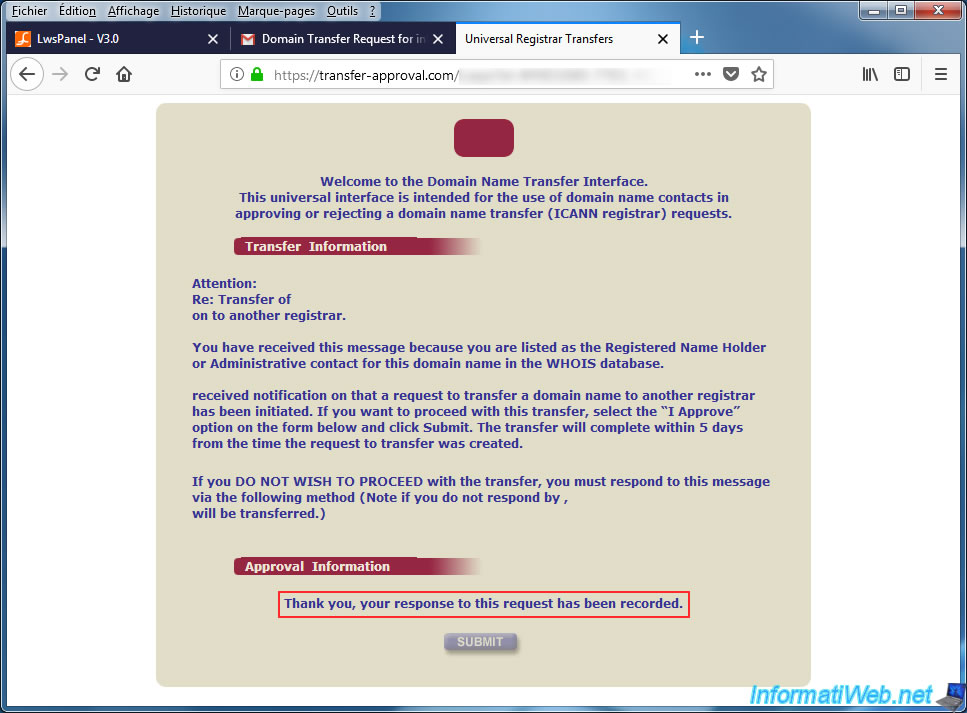 Several days later, you will receive a "Incoming transfer of the domain" email from the new provider (OVH in this case).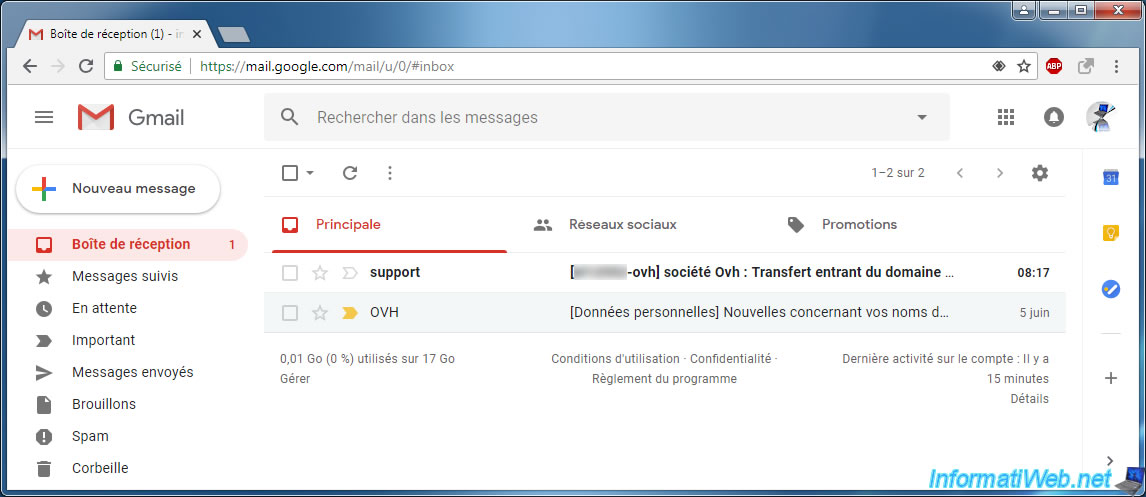 If the transfer went well, OVH will tell you that their robots have just transferred your domain.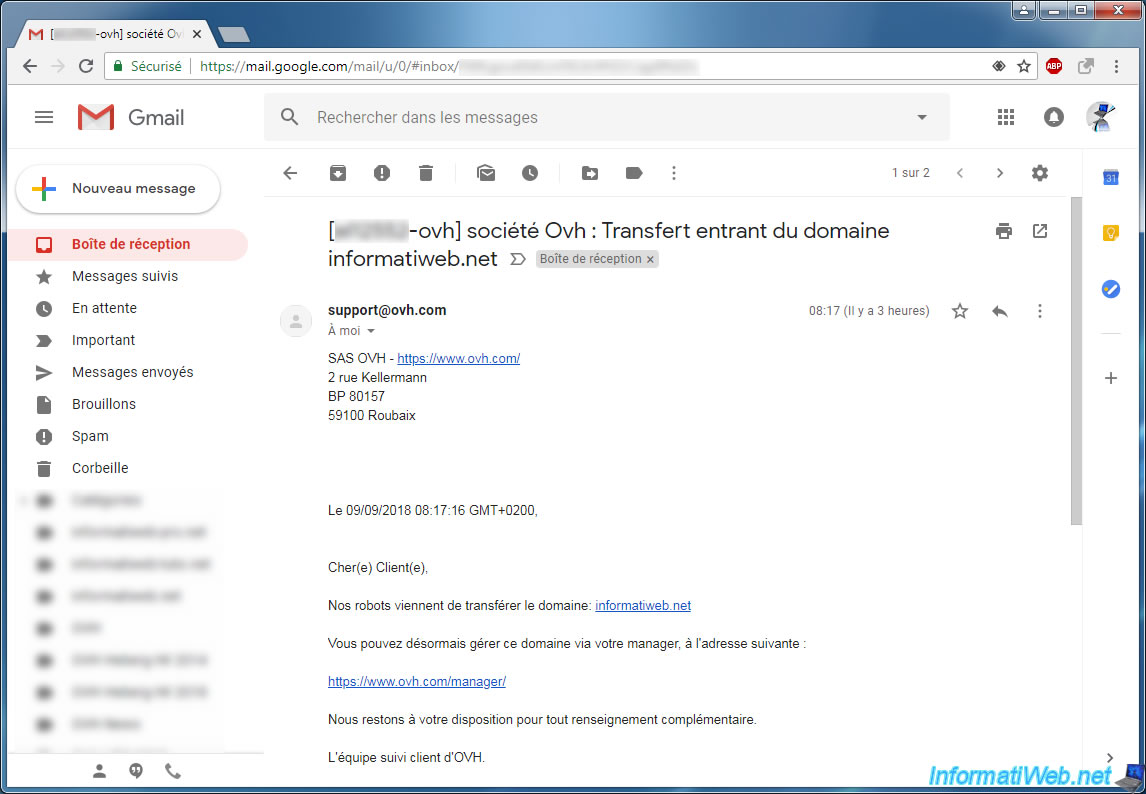 Transferring your domain will also require the mandatory verification of the e-mail addresses of the various contacts of your domain.
This is an obligation from ICANN and must respect this rule.
Simply click on the link provided in the email to confirm your email address.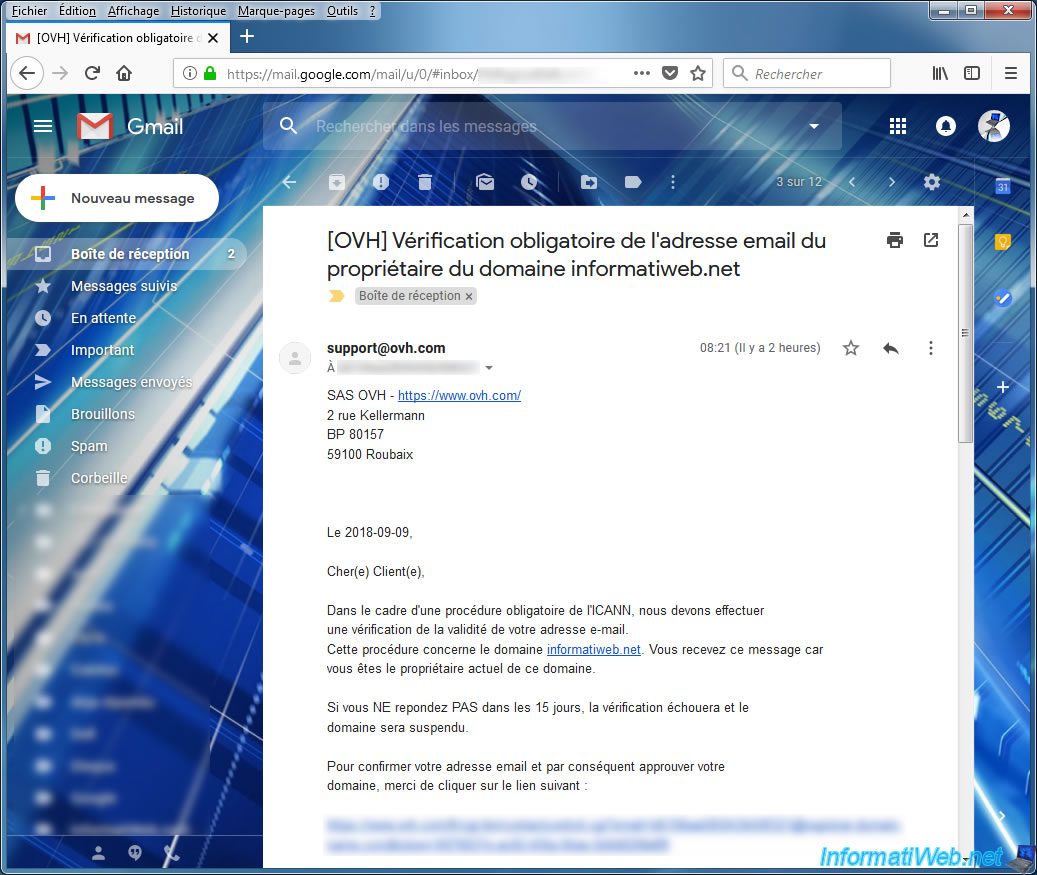 Once you click on this link, you will see the following message :
Plain Text
The xxxxxx@xxxxxxx.xxx e-mail address has been approved.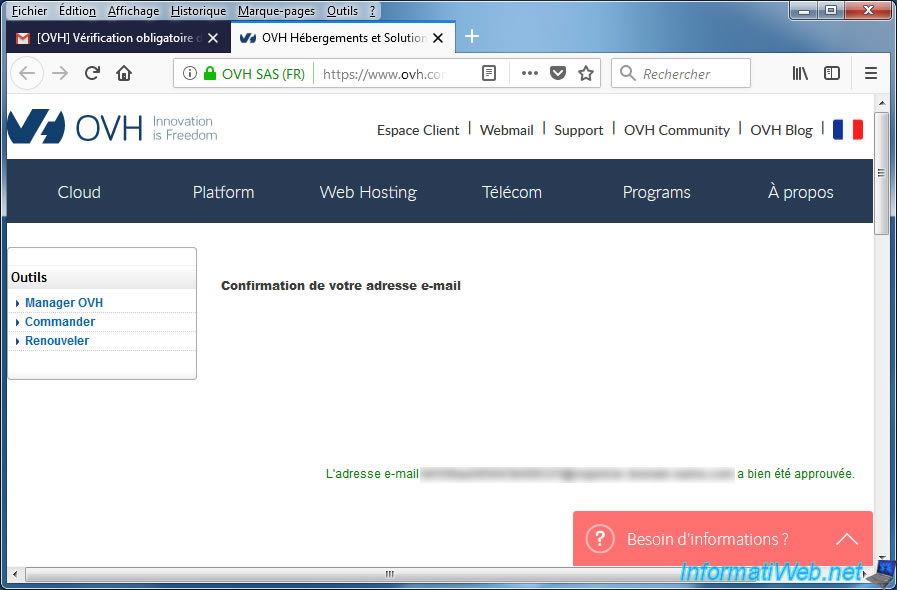 In the "Domains - Current operations" section of your OVH manager, you will see that contacts verification is complete.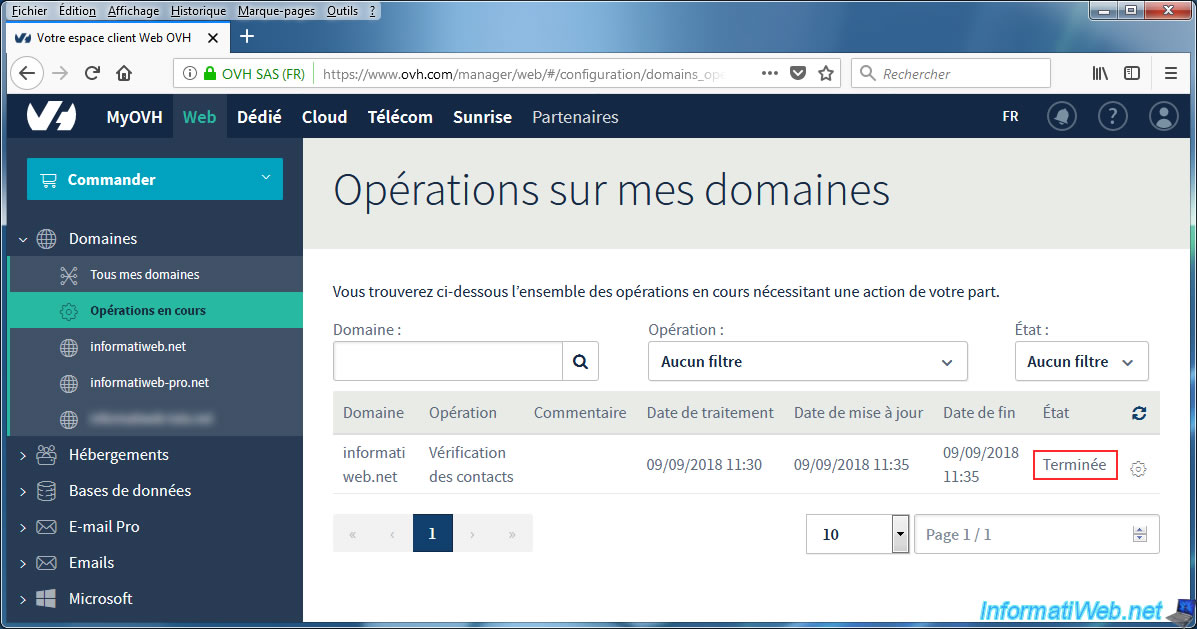 In your OVH manager, select your domain in the "Domains" section and check that the transfer protection is enabled.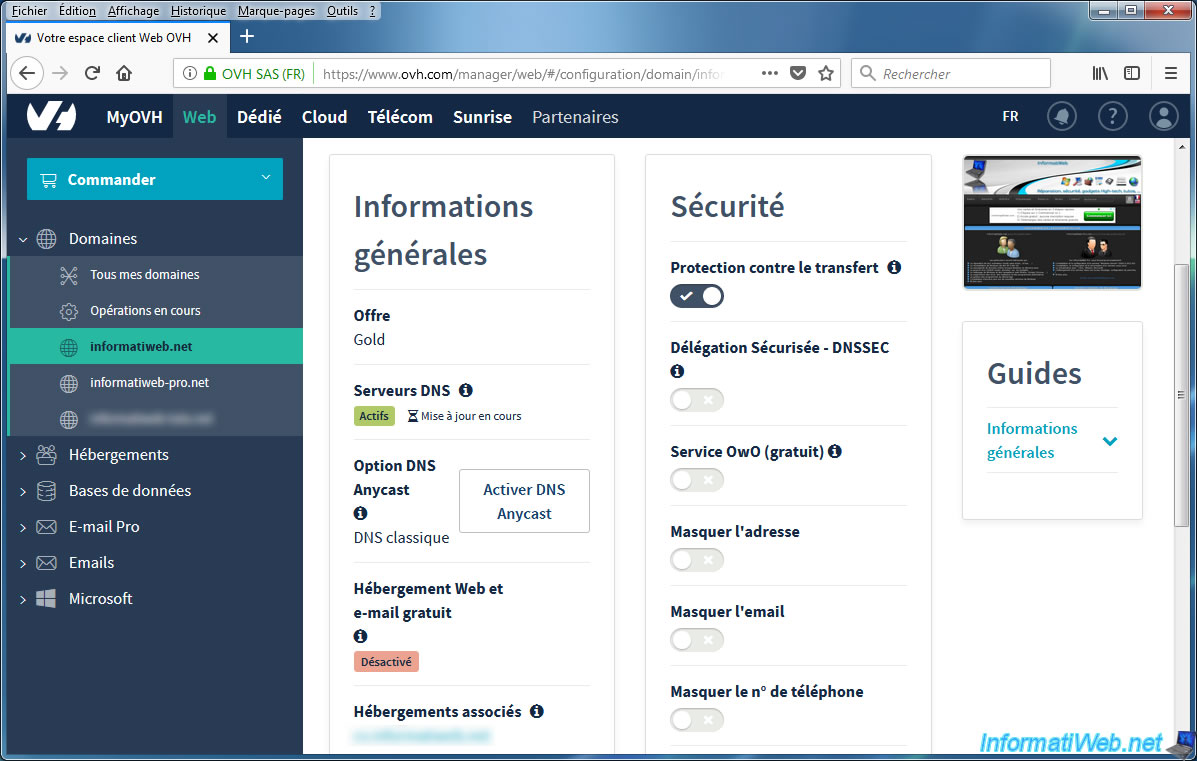 Then, enable also the OwO service to hide your e-mail address in the whois of your domain and avoid receiving spam on your e-mail address.
In addition, if you are entitled, also enable the "Secured Delegation - DNSSEC" on your domain. It's free and it prevents hackers from redirecting your visitors to a fake site.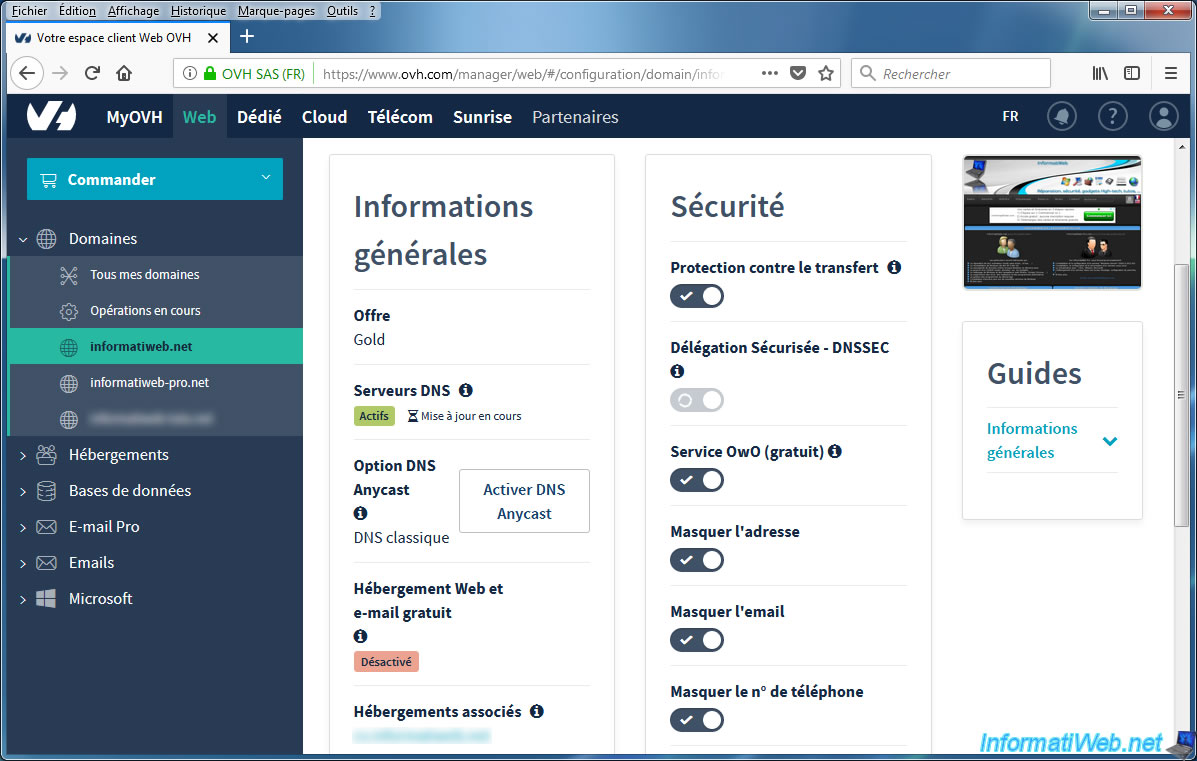 As previously stated :
enabling the transfer protection will prevent someone from stealing your domain and you can check it in the whois of your domain with the "Domain Status: clientTransfertProhibited" option.
your e-mail address will be hidden thanks to OVH's OwO free service. Hence the appearance of a weird e-mail address ending with "@q.o-w-o.info".