Published on : 18 April 2014 at 13:30 UTC

Lionel Eppe
Some of you are wondering if the Bluetooth headset "Akai AH-48" is compatible with Windows 7. As you will see in this article, it is actually compatible with Windows 7 but it requires a little manipulation after the apparatus of the Bluetooth device.
Prerequisite : a Bluetooth compatible adapter with this headset. In our case, we used the adapter "ASUS USB-BT211" which offers the latest Bluetooth 2.1 standard and supports A2DP for music playback.
For information : The headset works with the Bluetooth 2.1 standard and uses the A2DP profile. See the datasheet from manufacturer.
First, install the drivers of your USB Bluetooth adapter.
Then, right-click the icon

in the system tray (near the clock) and click on "Add a device".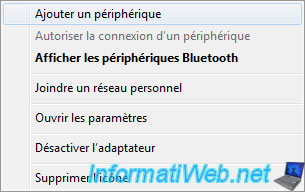 Turn on your Bluetooth headset, then select it in the list.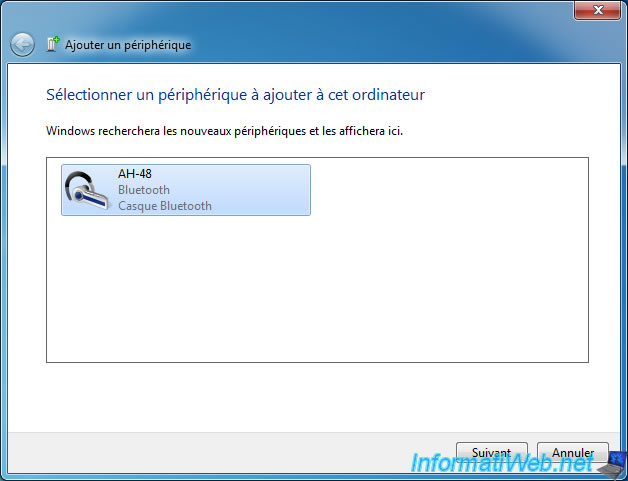 Then, the headset will be added to your Bluetooth devices.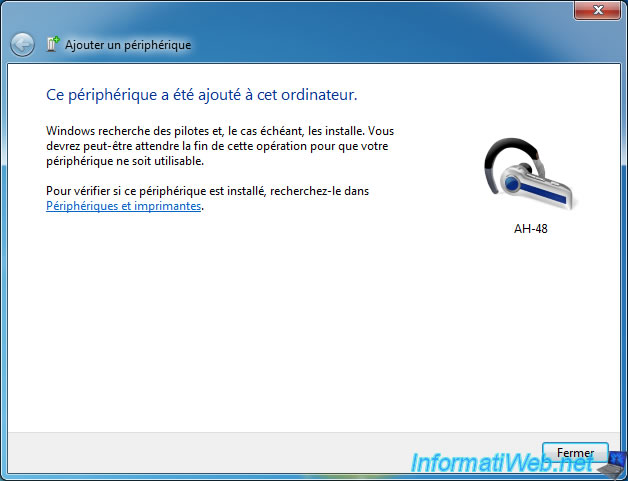 Windows automatically installs a set of drivers for your Bluetooth headset.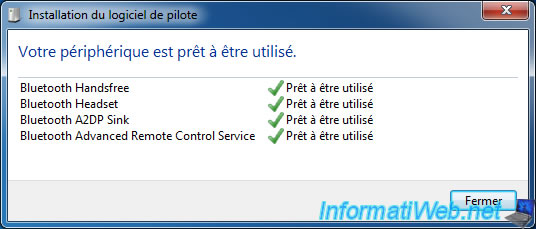 Once all the drivers are installed, a window like this should appear.
If this isn't the case, right-click the icon

in the system tray (near the clock) and click on "Show Bluetooth Devices". Then, double-click on the "AH-48" icon.
In this window, check the status of the "To use the speaker on the remote device and listen to the sound on this PC" is "Connected". Otherwise, click the "Connect" button on the right of the windows.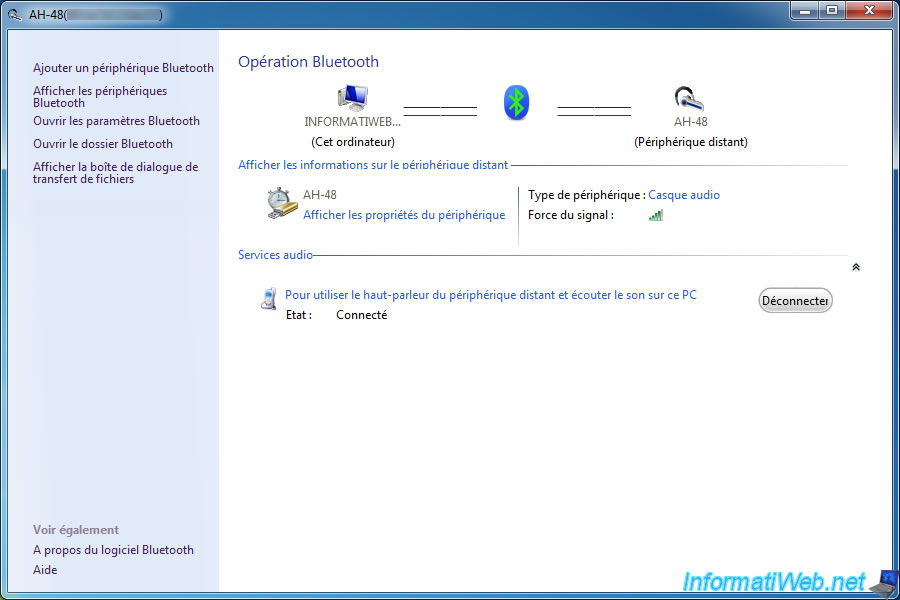 Those who think that the headset was not compatible because this option did not seem to work have probably stopped at this stage.
In fact, when you enable this option, Windows has detected a new speaker. It is therefore necessary to tell Windows that you want to use the Bluetooth speaker that we have to connect to the computer.
To change the default speaker, right-click on the icon

and click "Playback Devices".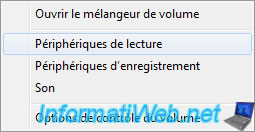 If your Bluetooth headset is connected to the audio system of your computer, you will see a device named "Speakers - Bluetooth Audio Device". This is obviously your Bluetooth headset.
To use it, select it and click the "Default" button.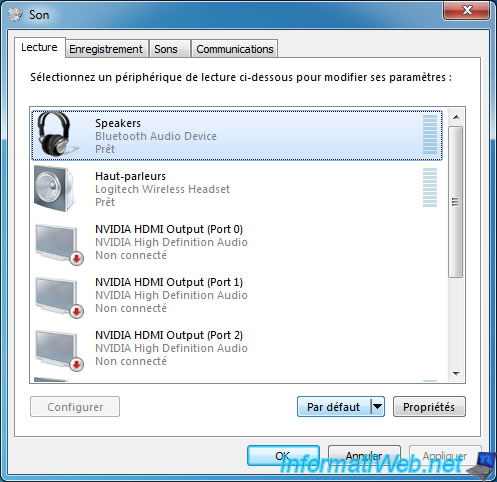 Once you have defined it as default, a green icon will appear on the device and send the audio to your Bluetooth headset instead of traditional speaker.
However, when you turn off the headset, the high normal speaker will be redefined by default automatically.
Note : The next time you turn on your Bluetooth headset, it will automatically reconnect to your computer and Windows will set the bluetooth headset as the default speaker automatically.