Published on : 27 February 2013 at 19:55 UTC
Updated : 22 March 2014 at 21:56.
To be able to start your computer on the network (PXE), you will have to activate the PXE ROM of your network in the BIOS (your motherboard) card.
Starting on the network (PXE) can be used :
- To download a Live CD from a server and run it directly into the memory of the client computer. For more information, read our tutorial : "Windows Server - PXE - Custom Menu (Based on syslinux)".
- Install Windows over the network via a "RIS server" or its successor "WDS".
- Make the "Terminal Server" or "Thin client".
- And much more.
1. BIOS UEFI
To do this, go to the advanced mode.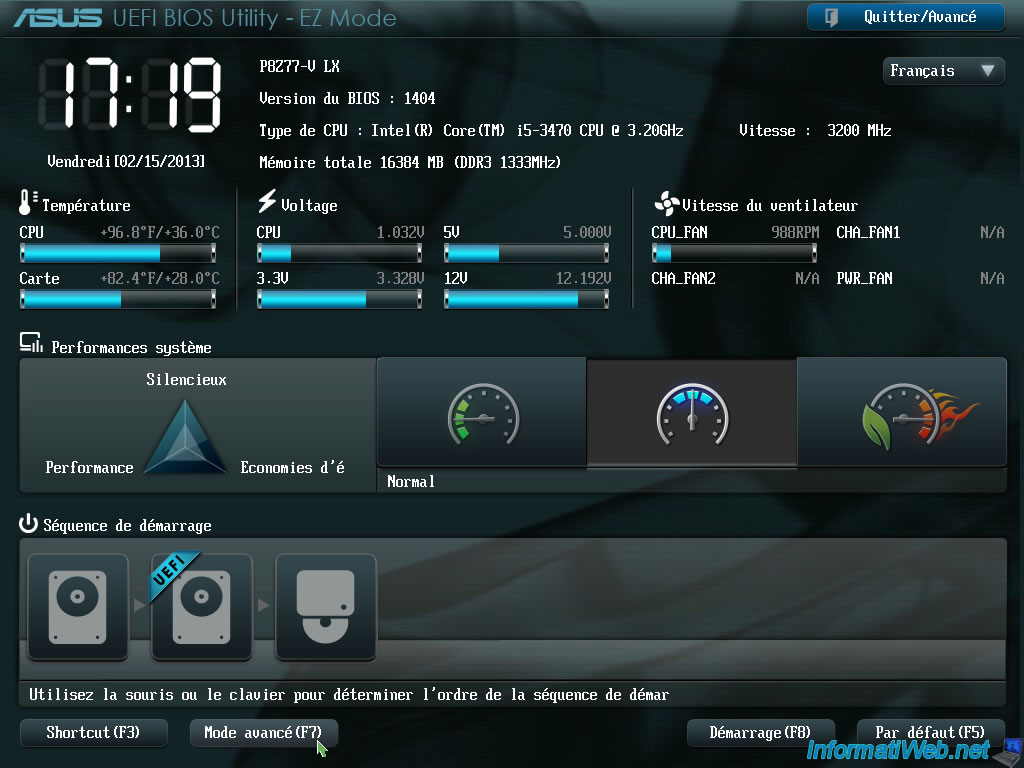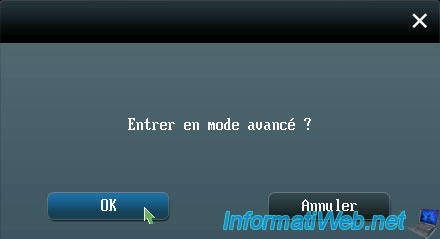 Then "Advanced" (or Advanced English) and search terms "PXE", "PXE ROM", "Network ROM" or similar term in a category called "Devices", "Peripheral" ...
In our case this category is called "Configuring embedded devices".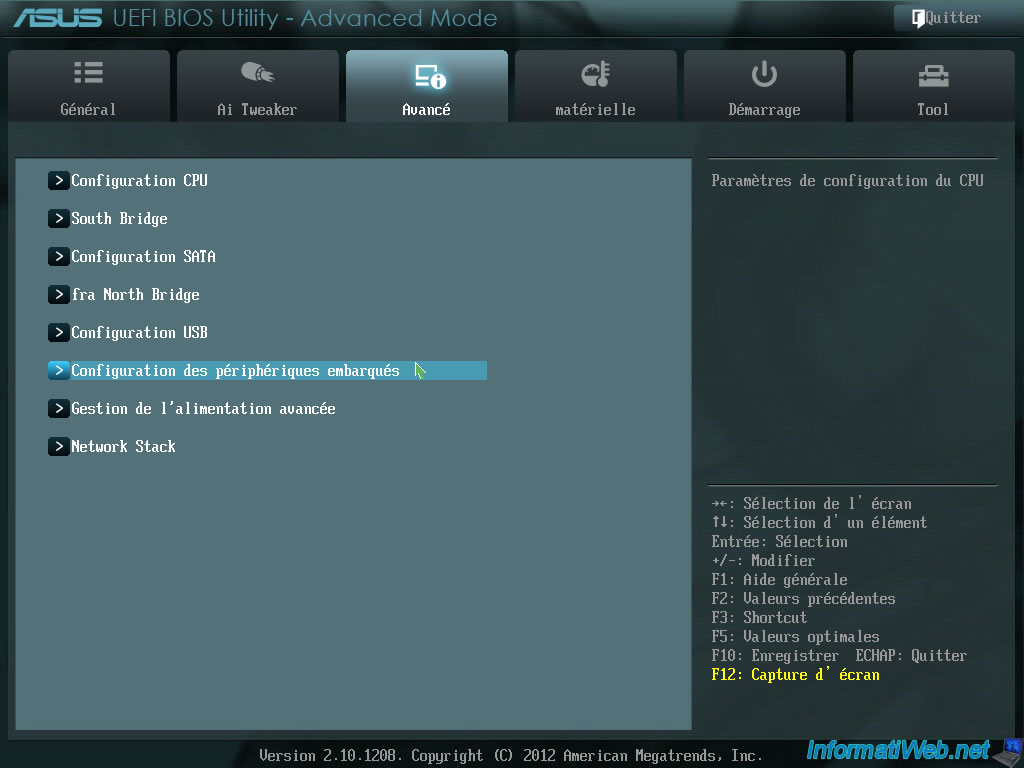 Look for the line "Realtek PXE OPROM" and click "Enable".
Once changed, you will need to put the "Network Boot" option or "PXE Boot" first in the boot order in BIOS.
To do this, read our tutorial "Change the BIOS boot order".