Published on : 27 February 2017 at 11:18 UTC

Lionel Eppe
5. Launch and configure Windows To Go
Finally, when you start for the first time your computer on your Windows To Go USB key, it will automatically install the necessary drivers.
Hence the appearance of the message : Getting devices ready.
Then, Windows will ask you to accept the license agreement.
As stated in the text displayed on the screen, activation of Windows To Go can be done only through volume licensing.
Indeed, Windows 8 Enterprise and Windows To Go are reserved for people who have subscribed through Microsoft Volume Licensing Service Center (VLSC).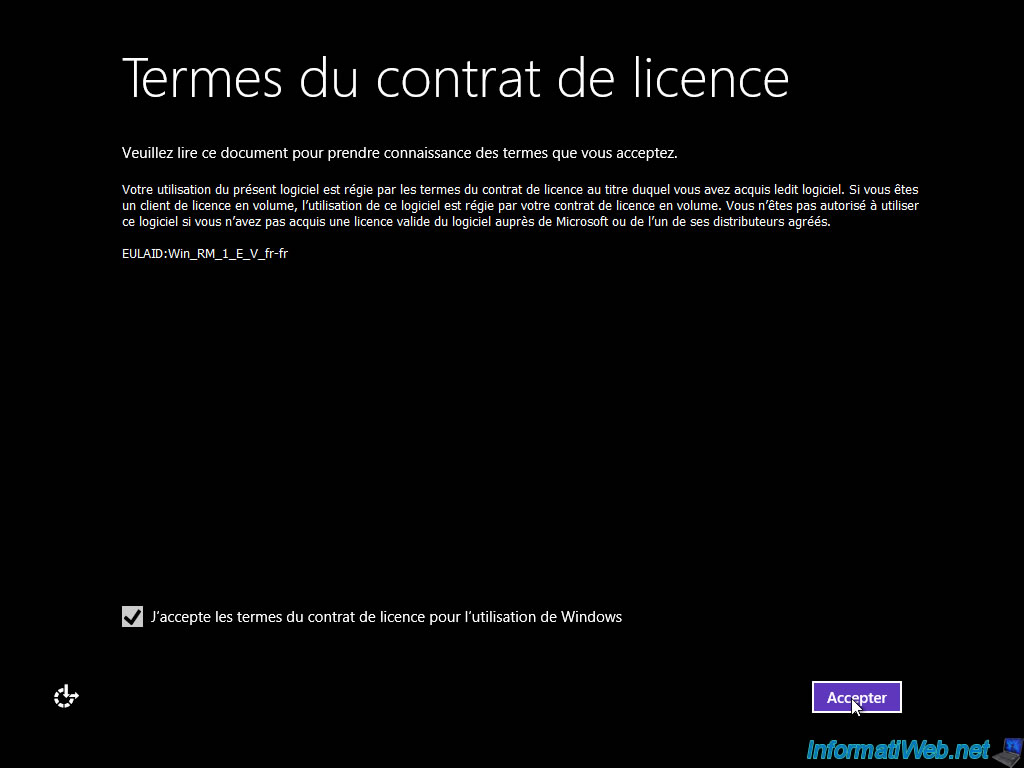 Choose your favorite color and enter a name for your Windows To Go PC.
Warning : don't choose a name that is too simple, because it may already be used in one of the networks where you will boot your Windows To Go environment.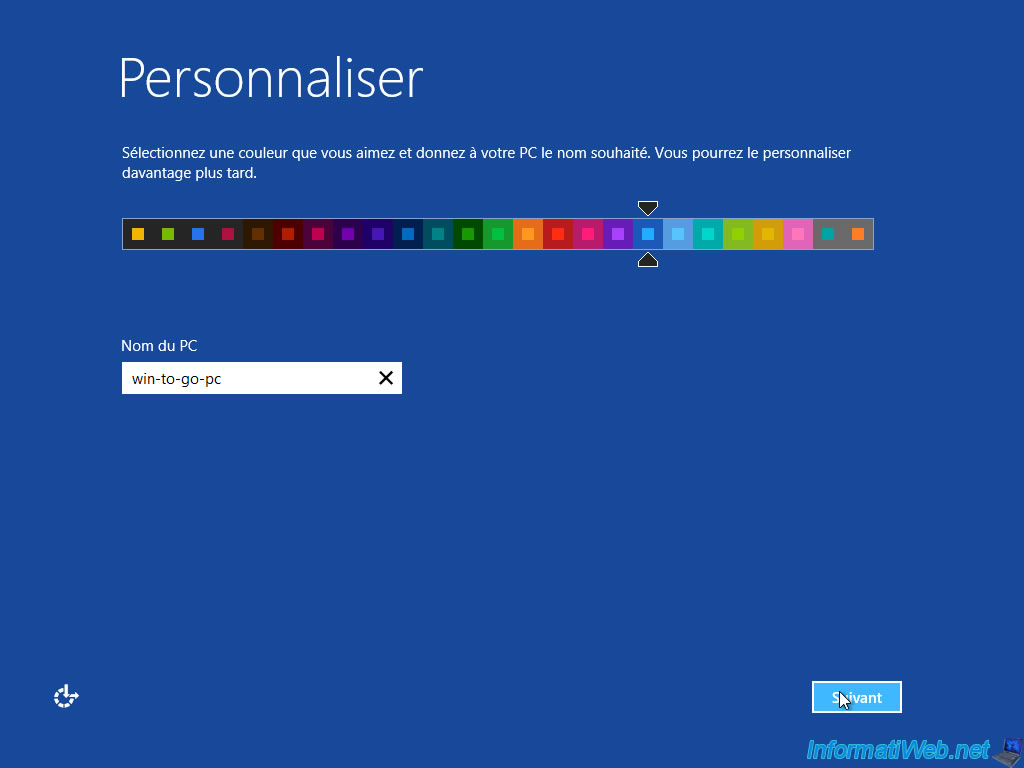 Then, Windows will offer to configure some settings, or use the quick setup.
In fact, these are the same settings as when you reinstall Windows. Except here, this is Windows To Go.
For more information, refer to our tutorial : Windows 8 / 8.1 - Formatting and reinstalling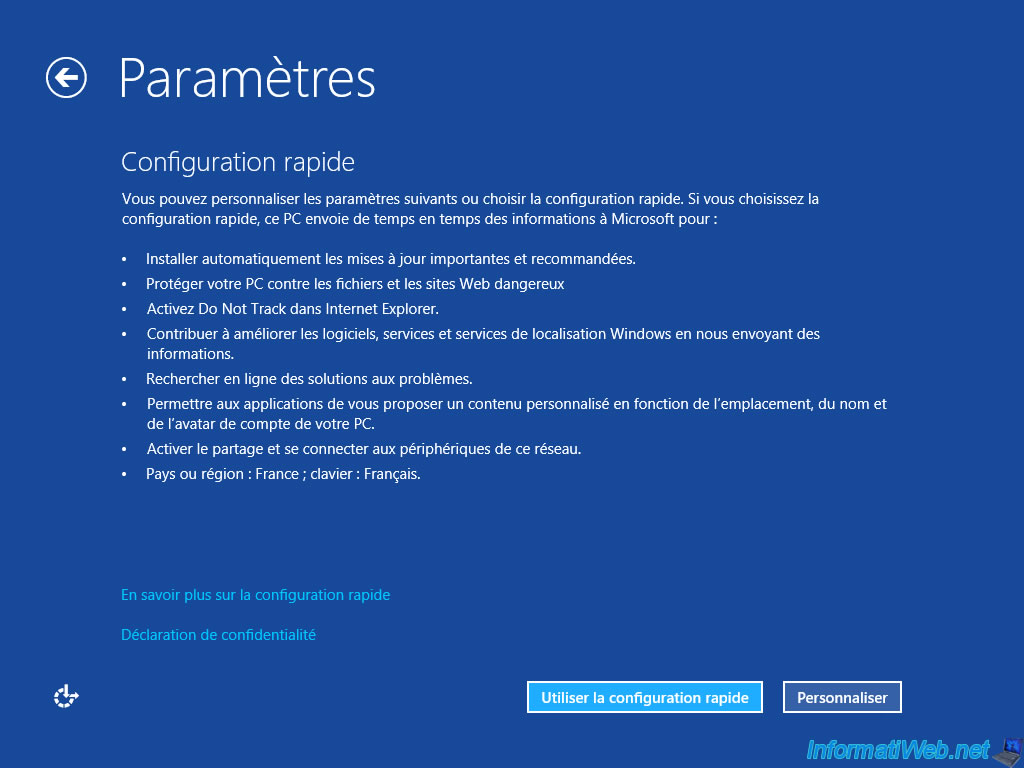 Select your country, language and time zone.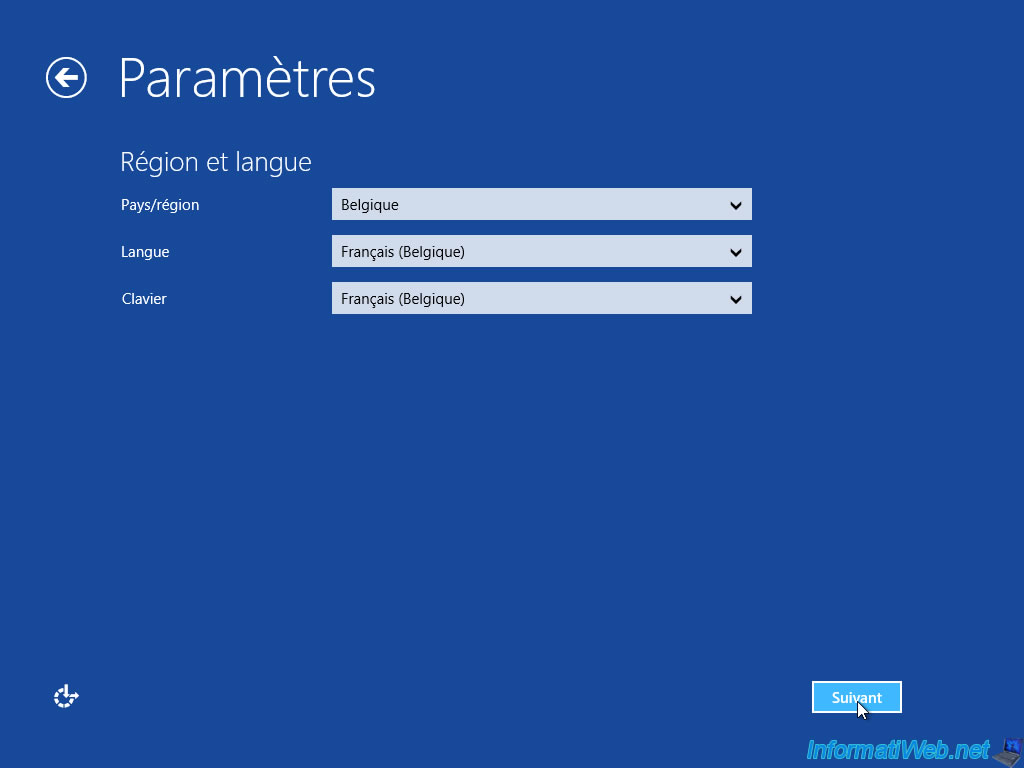 Click on the "Don't want to sign in with a Microsoft account" link to create a local account.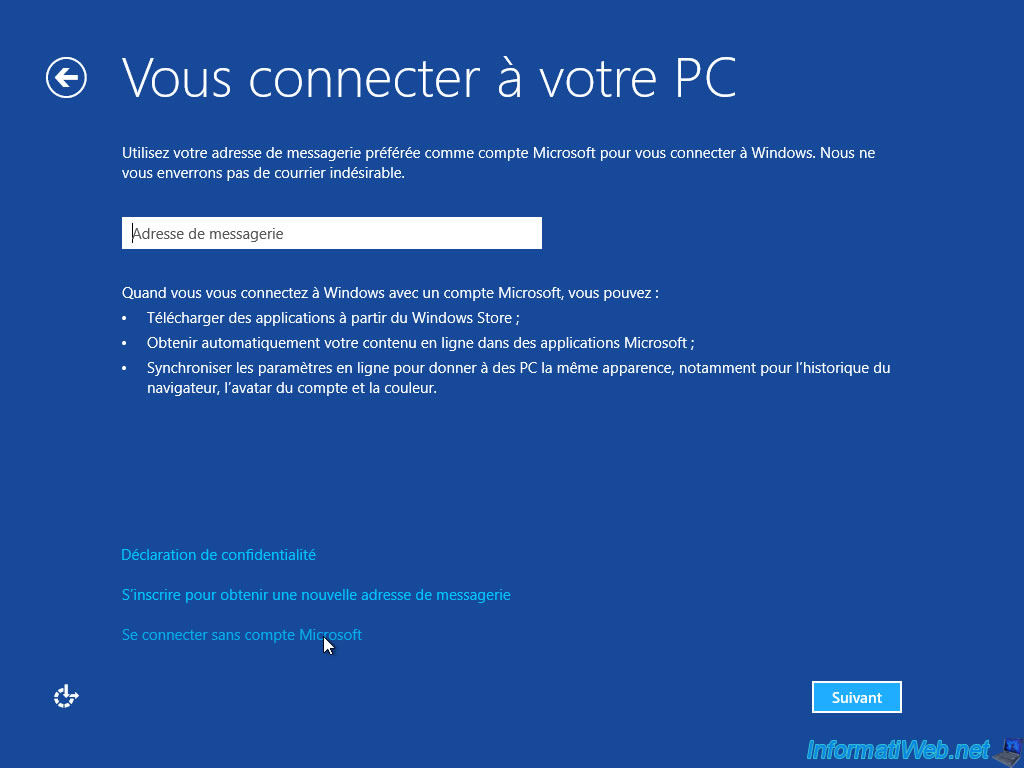 Click : Local account.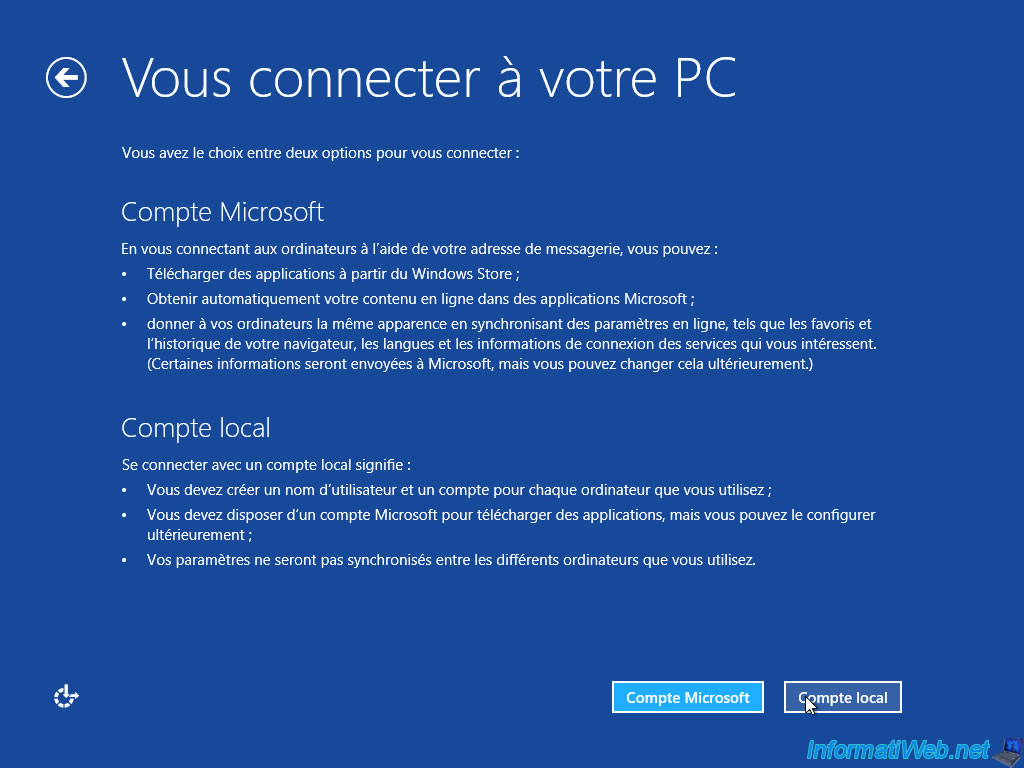 Specify a name for the user to create.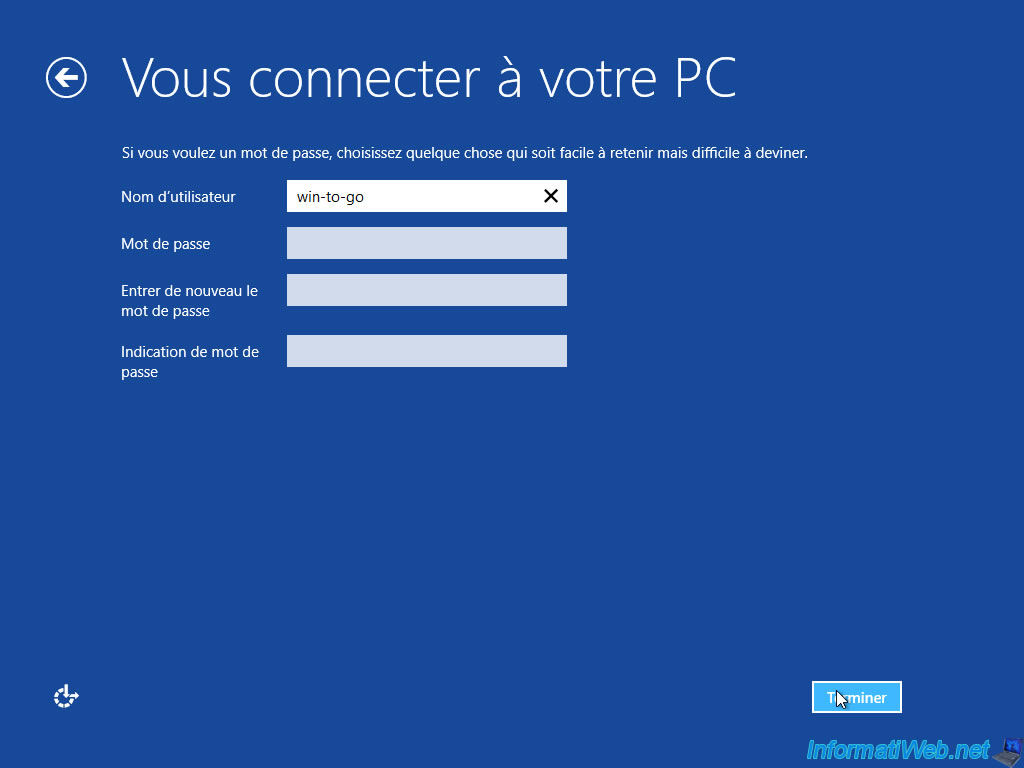 Windows finishes configuring Windows To Go.

And you will arrive on a system very similar to Windows 8.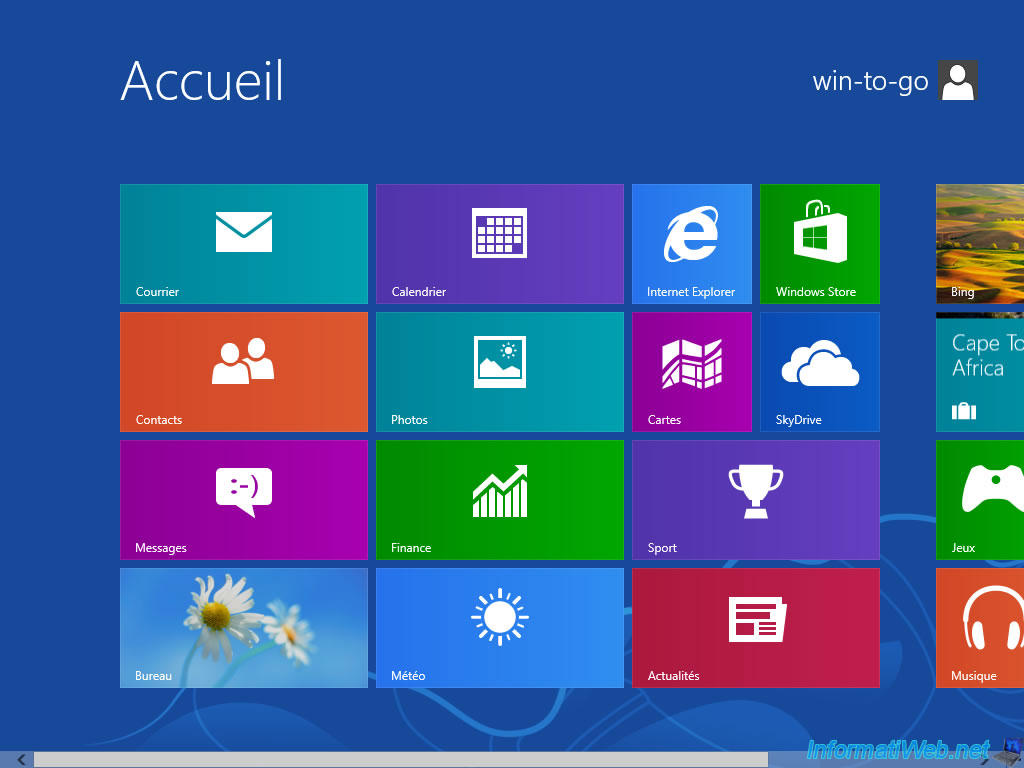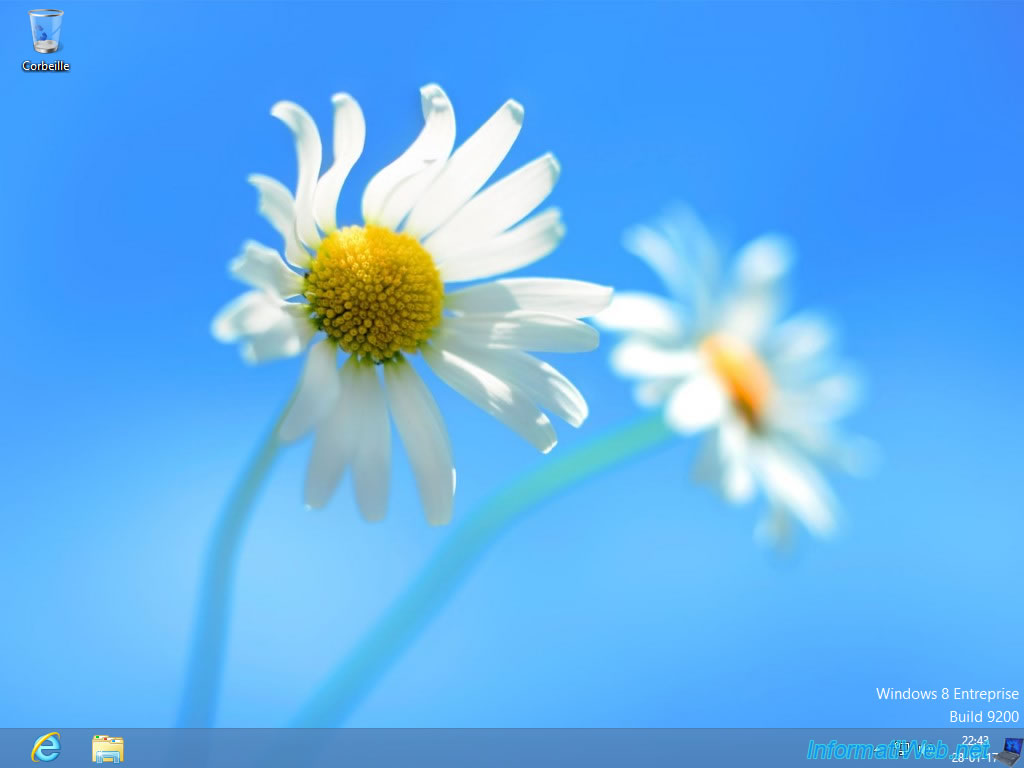 In the system properties, you will see that Windows To Go appears as : Windows 8 Enterprise.
Now, you just have to activate it with a volume license.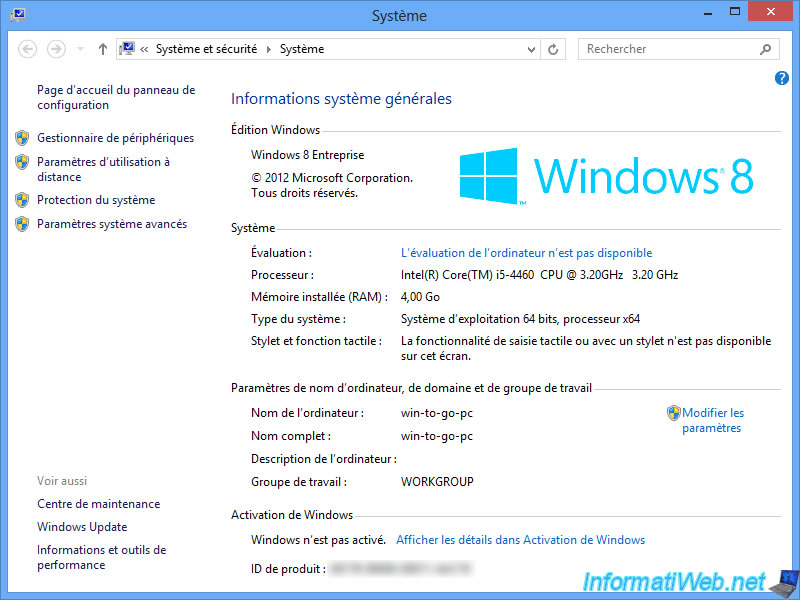 As you can see, there are already 17 GB of used on our 32 GB USB key. In other words, half of the disk space has already been lost, because it's obviously necessary that Windows installs there.
Nevertheless, after testing this USB stick on the Internet, we noticed that the performances were very good. Indeed, the system is as fluid as if it had been installed on a conventional hard disk.
This is possible thanks to the SSD present in this Windows To Go USB key.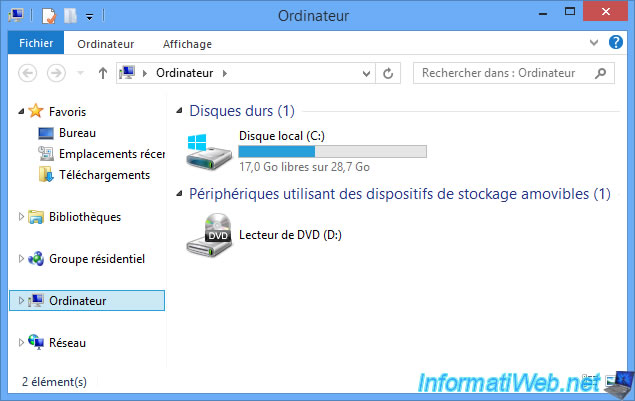 Note that when you connect your Windows To Go USB key to another PC, Windows will automatically install the necessary drivers.
In this case, you will see this screen again :